10 Must haves for Your Home Office
Now that working from home has become the new normal, it's important to ensure that your home office setup is in place. At the start of the pandemic, people used makeshift items and repurposed their furniture to create an office-like environment for themselves.
No one knew how long the pandemic would continue. But now, with companies continuing remote working, it is important that you have a proper home office set up, so you are focused and productive. Here are 10 Home Office Must-haves!
1. Height-adjustable work table
A work table is an essential furniture piece for a home office. A height-adjustable table or a standing desk gives you that ergonomic edge and allows you to sit or stand throughout the day, giving your back and body a much-needed stretch.
Depending on the kind of work you have—whether you have a lot of papers to go through, documents to mark up, or stationery requirements, get a large or a smaller table that can easily fit into your designated space without taking up too much room.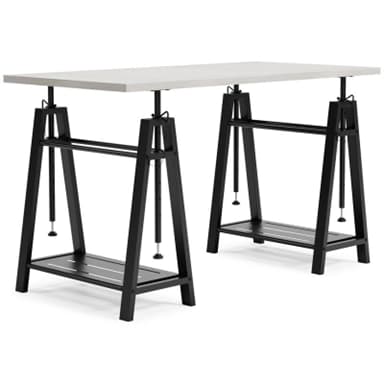 2. Ergonomic Chair
The second most important piece of furniture for your home office is a good ergonomic office chair. Many people often go easy on their pockets when buying a chair, then regret it later.
A good desk chair helps you maintain good posture, especially if your work requires you to sit for long hours at a stretch. On the other hand, a bad chair can make your back and bottom hurt. Invest in a good ergonomic chair that is height-adjustable and allows you to swivel around with ease.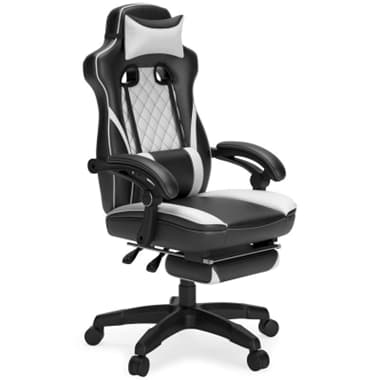 3. Charging System
If you're sitting at your desk all day, you need to keep your devices charged. To make things easy, get an all-device charger—a device with all types of jacks—for your phone, laptop, printer, or any other device you may need to use during a workday. The charging system helps you keep all your gadgets charged all day, and you won't need to get up from your desk to locate plug points.
4. Filing Cabinet
Working from home and need space to store all your documents and files? Have children or pets running around and need to protect your physical files? A good filing cabinet can solve your problems. Get yourself a cabinet that can blend into the background, isn't too bulky, and at the same time has enough storage space to keep your files and documents safe.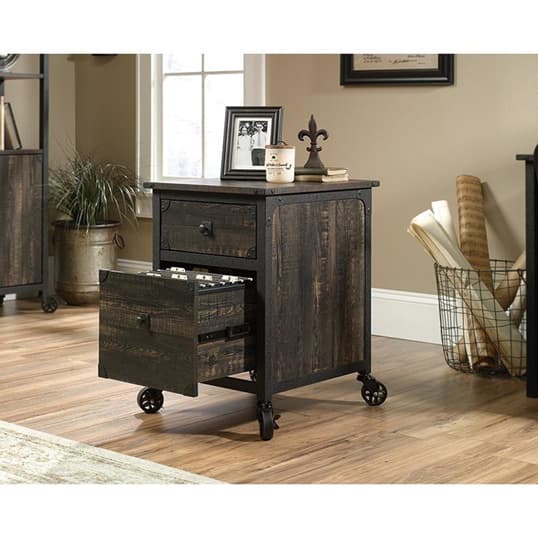 5. Desk Lamp
Love burning the midnight oil? Tend to work late into the evening and night? In that case, a good desk lamp is something you need. A desk lamp helps you keep your eyes from feeling strained in low light and allows for better concentration and focus.
6. Laptop stand
The laptop has become the most widely used device. Anyone that uses a laptop all day long knows that they need to tilt it in a particular direction or keep it elevated at a height for better ergonomics and ease of typing.
Are you someone who uses two or more laptops for your work? This is another reason to get yourself a good laptop stand. Check out Amazon or Ikea for affordable laptop stands for your workspace.
7. Mouse and Mouse Pad
If you're looking to create the best home office, don't forget to focus on the details. A good mouse and mouse pad gives your hands the freedom to easily click on things on your laptop instead of dragging your fingertips along the mousepad on your laptop's keyboard. Mice make working a lot more efficient. Logitech has some great mouse and mouse pad options.
8. Bluetooth speaker
Love listening to music while you work? Make sure your home office space has a good Bluetooth speaker. A Bluetooth speaker will help you plug in and play music easily and switch it off with equal ease when you don't need it. Many people even use them to take conference calls so that the voice is clear and they can easily concentrate on typing or taking notes.
9. Desk Organizer
If your office desk has many things on it—papers, office supplies, router, water bottle, etc., you need a desk organizer. A desk organizer helps you keep your office space uncluttered and gives you the freedom to focus better on your work. Get yourself an all-in-one desk organizer with the capacity to store all your office supplies, work essentials, and items that otherwise lie loosely, creating clutter on your desk.
10. Noise-Canceling Headphones
If you're working from home and need to get on a Zoom or Meet conference call frequently, then you could benefit from noise-canceling headphones. These are great for not just taking calls but also working because they help you tune out any noise from your surroundings.
If your home office setup is in an area that receives a lot of noise from other family members, roommates, or even the neighborhood, then investing in a good pair of noise-canceling headphones will help you remain focused.
Embrace WFH with your personal home office setup
Whether it's a desk pad, headset, or a wireless mouse, people never understood the importance of these office supplies till they were forced to stay indoors and work from home because of the pandemic.
Daunted at first, most people now seem to have taken to working from home and have adapted quite well, especially if they've created a personal home office setup for themselves.
Make sure that your home office space is as minimalist as it gets because a decluttered and minimal space helps you focus and concentrate better than a space with loud colors. For example, if you have loud, printed curtains, switch them for simple neutral tones like creams or beiges to elevate your home office setup even more.
Whether you're working a corporate job or running a small business from home, it's important to have a neatly done interior space where you can easily take video calls and live a good home life as soon as you switch off from work!
Furniture Solutions, the furniture store in Northern Kentucky, carries the most popular brands like Ashley Furniture, Coaster Furniture, Sealy Mattress and Sauder. You will be amazed at the incredible value and low prices we have on a large selection of bedroom suites, dining room collections, sofas, chairs and all manner of accent furniture that will make your home new. Those who are in communities that are further away just need to call us and we will do our best to respond to your needs. When you drop by, you will be greeted by the friendliest sales personnel you have ever been served by. We can hardly wait to meet you and help you make the right choice.
Blog Source: https://foyr.com/learn/work-from-home-essentials-for-home-office-setup/