Prepare and Store Your Outdoor Furniture for Winter
Storage space is pretty scarce these days. Winter is almost here, so it is time to get your outdoor furniture ready for storage. Outdoor furniture is durable but is susceptible to damage from the elements of sun, heat, water, and freezing rain. Proper care can make your outdoor furniture last for summers to come.
What's the best way to store the patio furniture for the season? Follow these simple, smart steps to preserve your valuables.
Whether it's wood, iron, aluminum, or plastic, make sure it's clean before you store patio furniture.
Wash your wood and wicker furniture with an oil soap and let it dry completely. Wood furniture is susceptible to moisture and is best stored indoors.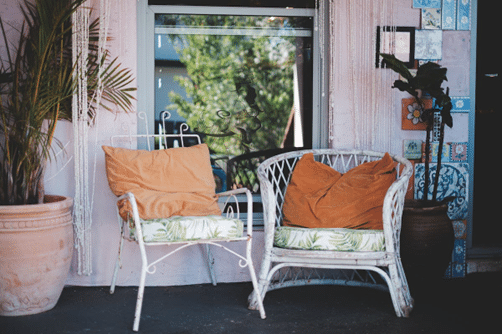 Plastic furniture may crack in freezing temperatures, metal furniture will rust if not properly protected and stored. Use a protective wax to shield furniture from moisture and cold.
Carefully clean your fabric cushions with soapy water and make sure they are completely dry prior to storing. Store them indoors. Place them in a plastic bin or bag with a tight closure so insects and animals cannot make their homes in them.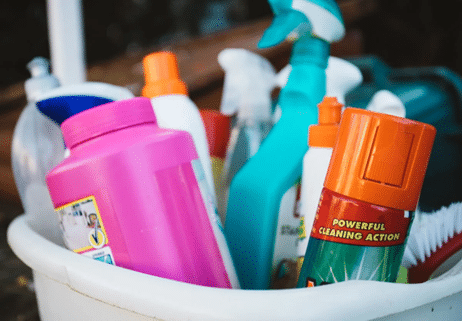 Outdoor furniture stores best under a protective cover help protect it from the elements whether indoors or outdoors to protect it from dust, debris and moisture. Don't forget to protect your fire pits and chimineas.
CLEANING TIPS:
Check your manufacturer's directions or website for details on what maintenance your outdoor furniture requires. Check out DIY videos on YouTube for super easy instructions.
Make sure the grill is cleaned thoroughly. Use a wire brush or steel wool to clean off any cooked-on food or grease. Also, remove and properly dispose of ash and charcoal before storing.
No room in the garage to store the patio furniture or grill? Here's how:
Stack patio furniture chairs on top of one another to gain extra storage space.
Take the time to remove the patio table legs to optimize your storage unit. Then put all the table leg screws and nuts in a plastic bag and attach it to the table so they won't get lost.
Fold and cover umbrellas prior to placing them in the storage.
If you are going to store your gill in storage, Do NOT store the propane tank in your unit. Disconnect the tank and store it outside of your home in an upright position away from dryer and furnace vents and high traffic areas.
Winter is almost here! Furniture solutions has a wide variety of outdoor furniture. Follow these tips in order to ensure that this patio furniture will last for many summers to come.
Furniture Solutions, the furniture store in Northern Kentucky, carries the most popular brands like Ashley Furniture, Coaster Furniture, Sealy Mattress and Sauder. You will be amazed at the incredible value and low prices we have on a large selection of bedroom suites, dining room collections, sofas , chairs and all manner of accent furniture that will make your home new. Those who are in communities that are further away just need to call us and we will do our best to respond to your needs. When you drop by, you will be greeted by the friendliest sales personnel you have ever been served by. We can hardly wait to meet you and help you make the right choice.
Blog Source: https://selfstoragemontgomeryny.com/how-to-prepare-and-store-patio-furniture-for-the-winter/