A small room does not have to feel cramped and cluttered. With the right furniture and some decorator tricks, you can create a pleasant and airy space no matter what the size of your room. Here are a few good ideas to maximize your space and accommodate your lifestyle.
Take a Minimalistic Approach
The saying "less is more" was never so important as when you decorate a smaller space. Get rid of fussy furniture and update your decor with more contemporary styles. Straight lines and a neutral color pallet can give a smaller space an uncluttered feeling.
Use Nesting Tables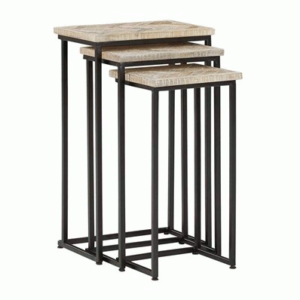 Cainthorne A4000257 Accent Table 
Many of us enjoy having accent tables in the living room or the great room to hold a drink, the TV remote or reading glasses. By using nesting tables you can store unused extra tables while keeping them handy for when visitors arrive. You can also use the nesting idea to add extra seating by placing a couple of ottomans out of the way underneath are a console. 
Use Illusions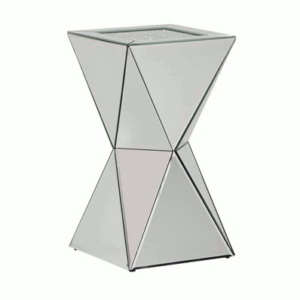 Gillrock A4000171 Accent Table 
Illusions can create the appearance of more space to make your room look bigger. Try furnishing the room with downsized furniture that will serve your purpose but not take up much real estate. Another way to use illusions to create the appearance of more space is to set your window coverings higher than expected. Sheer fabrics and transparent shades that admit natural light can add to a roomy feeling. 
Clear Away the Clutter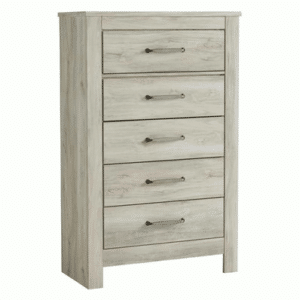 Bellaby B331-46 Five Drawer Chest 
Nothing makes a room look smaller than a lot of clutter. Keep the small-scale "chachkas" to a minimum and choose a few impressive larger decorative items to give the room a feeling of extra space. An accent chest can add flair to the room and provide much-needed storage.
Furniture for a Smaller Space at Home Living Furniture 
You will find everything you need to maximize a smaller space at Furniture Solutions in Wilder, Kentucky. Count on experienced sales representatives to help you choose the right furniture to fit your space and your lifestyle. You can shop online or in-person at our showroom. 
For further information about Furniture Solutions in Wilder, Kentucky and to shop online, visit https://www.furnituresolutionsinc.net. 
Original Blog Source: https://www.homelivingfurniture.com/blog295/tips-to-maximize-a-smaller-space